Bali Art Festival Goes Online
17 June 2021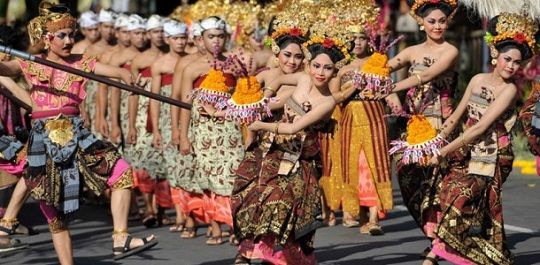 One of the most anticipated cultural events on the local calendar is the annual Bali Arts Festival and this year it will take place from 12th June through until 10th July 2021.
Pre Covid 19 this inspiring month-long festival will feature daily performances and exhibitions in the extensive grounds of the Art Centre located at the cultural park of Bali Province Jl. Nusa Indah in Denpasar. It is a platform to showcase some of Bali's finest examples of traditional dance, music, drama, handicrafts and cuisine. There will also be a schedule of shows by delegations from other Indonesian islands and as well as from abroad. The festival presents an opportunity for visitors to experience the best of Bali in one setting. For further information, please contact our Guest Service Assistant in the lobby.
This year event will be special one. Due to pandemic the event will be executed in hybrid model where some agendas especially the big one will be done online with pre-recording and will be aired on national television while the smaller one will be live with limited number of spectators to ensure the implementation of health protocols.
Balinese people is very proud of its unique culture including their many forms of art. This annual event help preserving Balinese culture for our future generation to inherit.
Previous
Staycation Package at Amadea
Next
All Amadea Staff Has Completed Covid 19 Vaccination