Asparagus Now Got Vegan Dishes on the Menu
08 June 2021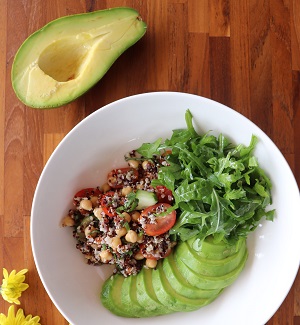 Responding to the growing demand for delicious yet healthy meals Asparagus will serve selected vegan dishes on their regular menu starting June 1, 2021.
Chef Wayan Mudiarsa a.k.a Chef Bangli, the Head Chef of Asparagus with the help of vegan consultant spent few months to curate some vegan dishes to start with and carefully selects ingredient available locally. Starting June guests of Amadea or from public will be able to savor some vegan dishes from our menu including the favorite Quinoa Salad, Vegan Bowl, Tofu Teriyaki Bowl and Green Bowl. If you love the famous Indonesian fried rice locally known as Nasi Goreng, you will also enjoy the great taste of our Vegan Nasi Goreng. Not just that, pancake lover will love our Vegan Pancake.
At Asparagus we want to deliver a unique culinary experience where everyone will enjoy delicious meals in a cozy and friendly ambience while ensuring that all ingredients are good and nourishing to our health and our body. Taste Good and Feel Good kind of philosophy.
Our team at Asparagus warmly invites you to come for breakfast, lunch or dinner in setting of Kayu Aya street while spending great time and moments with friends and family.
Previous
Special Food and Beverage Promo in May
Next
Staycation Package at Amadea