Special Food and Beverage Promo in May
31 May 2021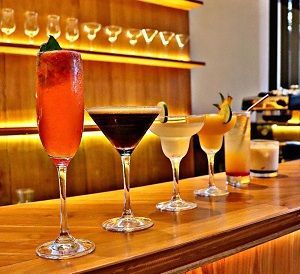 Guest who stay at Amadea this May will have the opportunity to indulge at Asparagus with some fabulous promotions.
Come in and enjoy 25% discount on all food items from our regular menu every day.
If you are a burger mania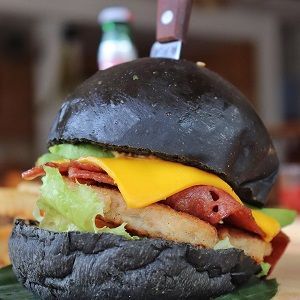 you will not give our Burger Monday Promo a miss. Enjoy your favorite burger only at Rp 55.000 each.
Every Wednesday our kitchen team will come with special Indonesian dishes which is fresh and delicious. You may choose from Indonesian fried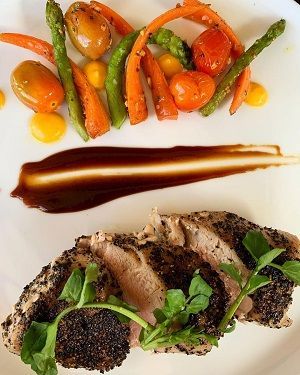 rice, Indonesian fried egg noodle, chicken curry or chicken satay on to your lunch or dinner menu. This will come with complimentary iced tea and fresh fruit platter. At what price? It is only at Rp 50.000 per item. Go get them.
Friday is the day for pasta boys or girls as Asparagus will serve six choices of pasta at special price, Rp 55.000 per item. You can have one of these: Beef Lasagna, Vegie Lasagna, Penne Amatriciana, Spaghetti Bolognaise, Spaghetti Meat Ball or Fettuccini Carbonara with Mushroom. A glass of wine will be a great company to your favorite pasta and it comes at great price just at Rp 45.000 per glass
Spend your afternoon with our Happy Hours which will happen daily from 4 pm to 7 pm and enjoy special promo on several drinks. Grab your Mojito or Caipiroska or Caipirinha just at Rp 50.000 each. Or order your Bintang Beer at Rp 25.000 or if you choose healthy path just tell our bartender to get you fresh fruit juices at only Rp 20.000 each.
We would like to make sure that you will have comfortable and safe dining. Asparagus follows strict health protocols set by the government such as providing hand sanitizer, body temperature checking at the entrance and strict social distancing measures. All of our staff wears face mask, google glass and hand gloves. Each table is sanitized every time after being used.
Previous
Balinese Dance, Dance for the Gods
Next
Asparagus Now Got Vegan Dishes on the Menu