From the News: Latest Travel Regulations to Enter Bali
17 November 2021
As of October 14, 2021 Bali airport is officially open for international flights. Citizen from 19 countries are granted access to Bali provided that they comply with some requirement to ensure safe travel and preventing the spread of COVID-19 to this beautiful island.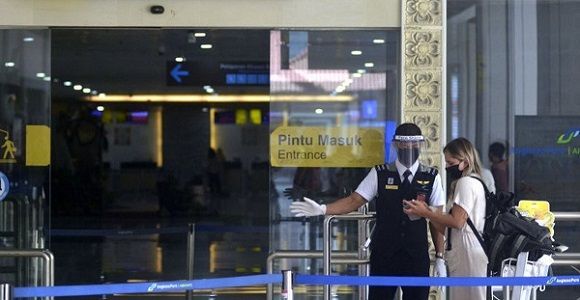 The 19 countries are Bahrain, China, France, Hungary, India, Italy, Japan, Kuwait, Liechtenstein, New Zealand, Norway, Poland, Portugal, Qatar, Saudi Arabia, South Korea, Spain, Sweden, United Arab Emirates (UAE).
Under the current regulation, to enter the Indonesian territory you will need the following:
•
Through entry points (airports) in Bali and the Riau Islands.
•
Can show a card or certificate of receipt of COVID-19 vaccine and a negative RT-PCR test result.
•
Short Visit Visa or other entry permits in accordance with applicable laws and regulations.
•
Proof of ownership of health insurance with a minimum coverage value of USD 100,000 which includes financing for handling COVID-19.
•
Proof of booking confirmation and payment (booking) for accommodation from the accommodation provider while staying in Indonesia.
Previous
Amadea's Temple Anniversary
Next
There is Always Happy Hours at Asparagus